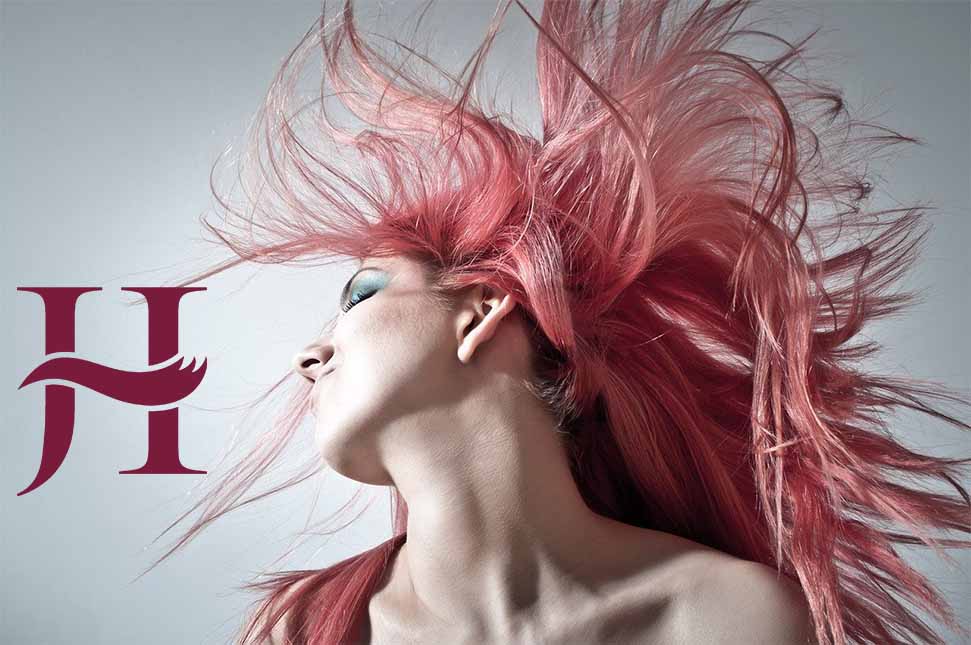 Today in this modern era, we all like-colored hair and want to look stylish and elegant. Coloring your hair is one of the most daunting tasks. We often attempt as at home.  Moreover, we often take this undertaking to professionals. But what next?  Well, if you have colored your hair by any means, aftercare helps to maintain last longer. So, today in this article we are happy to share you with the best hair care tips that make your hair color last longer. We all spend a good chunk of money to get the perfect hair color and get a new look.  But it feels like an ad when it fades away before we flaunt it. The hair color gives us true satisfaction when you can enjoy it and can make last the longest. There are lots of tricks to stretch the color and stop it from changing so quickly so keep reading.
We as a professional hair salon named Jawed  Habib are discussed with a few of our favorite colorists to tell us exactly how to preserve your hair color.  Well, are here and happy to share the best 7 ways to preserve your hair color last longer. Well, when you're stuck inside and don't have access to a salon these simple tips will surely help you to maintain its accessibility.
  We all love our hair and hair color. We will go-to stylist at the very first sign of our color fading and any other sign of its dullness. We all know that's not always possible and the stylists don't recommend your color at home. So, it is better to color your hair at the best professional salon-like Jawed  Habib for the best results. But it doesn't mean you're relegated to brassy, dull hair until you don't properly care for your hair.  despite there are plenty of methods and true strategies for preventing the side effects of color-treated hair to make it last longer. It all starts with implementing good hair habits and gentle care ways. Moreover, general instruction with a little at-home maintenance helps you to sort out all your problems.
 So, here we are to help you with the best 7 steps that have to cope with in your life after you color your hair. These 7 stylist-approved tips are simple also and surely make your way easy to preserve and maintain your color at home.
The right shampoo for colored hair
   First of all, what mainly affects your hair is the right shampoo. When you color your hair, it is recommended that you use a shampoo that is prone to treat your colored hair. Here it does means the right shampoo will not harm your colored hair and does not fade the color away. So, always use a shampoo that is specifically designed for your hair type.  The right shampoo of a good brand will not only help your color look fresh but also maintain its color after every wash.
 So, if you want your hair color to keep for a longer period, use the right shampoo. It also helps to maintain the health of your hair and make it smooth.
 Tip: You can so use Color Care Shampoo, which is sulfate-free. Yes, these are designed to protect color-treated hair against UV rays and hard water damage.
 Limit your use of tools
 The next is to limit the use of tools in your daily life. The overuse of heat-styling tools can harm the general color of our hair.  With the regular use of tools like blow dryers, straightening irons, and curling wands, our hair becomes increasingly porous and can cause hair damage too.   The reason behind that is the Heat tools also let out steam, which can open the cuticle and lift the color right out. So, it is recommended cutting down your use of styling tools to a maximum of two times a week is necessary to make your hair color last longer.
 Tip: It is also recommended to use a heat protectant to create a layer between your hair and the heat to maintain its shine and can reduce breakage.
 Hair masks treat your colored hair
  So, the next is to treat your tresses with a little self-care by using a hair mask. Yes, it does not matter, how much time and effort you put into your hair. But the hair mask will surely help to repair hair and maintain its color.  You can simply use it once or twice a week in place of a conditioner. Depending on the hair type you have you can also take product recommendations from your colorist.  The best hair saloon-like jawed Habib uses those products religiously to maintain your hair. Dry hair looks lifeless and dull because of the hard chemical used in the process. sometimes even the most beautifully done hair colors can appear dull if you do not deep condition your colored hair. so, choose the right masks and use them once a week for better results.
  Tip: You can also opt for a hair spa treatment to add moisture to yours.   The spa treatment for hair at a salon at home will work to add moisture and increase the life of your hair color.
 Shield your hair and strands:
 We all know UV rays pose a threat to more than your skin.  So, To help maintain your best color and protect your hair from the sun, it is recommended to shield your hair.  Well, you can choose products with UV filters which helps to keep your style and your hair color. 
   Despite that, you have to avoid extensive exposure to sunlight and keep your hair covered in pool water. it's also wise to stay away from pool water and always shield your hair with a swim cap.  The reason is that chlorine can affect your color and may even turn it green.
Tip: By wearing a water or swim cap you can protect your hair and keep it looking beautiful.
Colored your grays using the best products
When grays start to sprout between color applications, it is best to color them quickly by using good hair color. A quick cover-up for your grays helps to maintain your colored hair.  You have to choose the type of temporary root concealing product which depends on your hair type, and the amount of gray. Root concealer spray also helps Those with fine hair.  The product softly dispenses pigment and gives you a smart root touch-up.  Either you can go for a saloon for root touch up by using the best products. It creates the illusion of thickness without weighing hair down.
 Tip:  Use the best brand to color your grays and for root touch up, that would not cause any damage to your colored hair.
   Use the best conditioner after shampoo
Healthy hair is happy hair and it is only possible with good hair care. happy hair likes to hug your color and the best conditioner helps to make it smoothened that last longer. So when hair is dry or damaged, the layers lift away from the shaft, creating a rough texture, use best after shampoo conditioner to create magic effects on your color-treated hair.   a deep conditioner keeps locks the moisture of your colored hair and makes it shiny.
 Tip: If your hair Hair feeling particularly parched then it is recommended to leave it on clean wet hair for up to 20 minutes. wrap your hair in a warm towel or shower cap for an hour or two and after that rinse your hair thoroughly with water. It can help it regain its shine and works on the life of colored hair too.
 Be blunt and glossy
Color has a hard time sometimes.  It adheres to layered, damaged, or split ends. But Blunt, freshly trimmed ends ensure color looks even from root to tip. It is also advisable to get a trim every three to five weeks for short hair.  You have to blunt your hair at least every 12 weeks if you are carrying a long style.
These easy tricks must help you for keeping your hair color looking vibrant. You can also choose a Jawed Habib to trim your hair or take a spa at regular intervals and have gorgeous hair color days ahead.