Introduction: Is your skin started feeling out of whack? Well, you don't need to worry. You just need to do a few actions to your skin-care regimen. Yes, we are here to guide you to get things back in sync. Today we reveal the skin changes you can expect after the 30s in your skin. We always keep looking for the solutions that work best to treat them. So, keep reading we have the best solution to rejuvenate your skin in this article today.
Facing issues like skin dull and dry above 30
If you are looking for the basics of skincare? Several products are available and home remedies are also by which you can repair your skin. But by the time you hit your 30s, this means dead cells start accumulating on the surface of the skin. The interfering with light reflection is often characterized by a loss of radiance in our skin resulting in dry or dull skin tone. There is another pesky side effect of slowing skin turnover. Well, it is that the top layer of skin has a more difficult time staying moisturized naturally and needs a basic facial to rejuvenate the skin.
It takes longer for the top layer of the skin to slough off as a result you may face other problems too. So to get rid of problems like dullness and dryness some people are apprehensive about getting the best facial salon in Lucknow. So, you can also try for a facial and you can rid of dead cells manually to reveal newer, brighter skin cells underneath quality. This not only makes your skin more glowing but also you look younger.
Benefits and necessity of Facial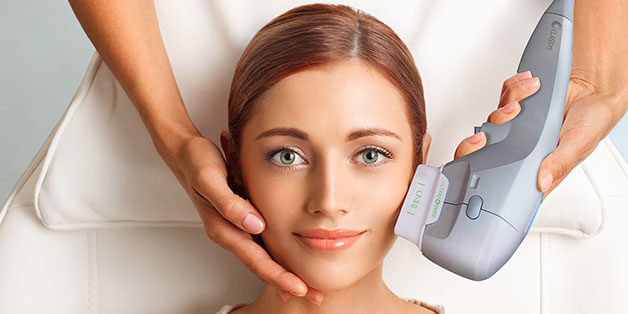 We all know our skin gets dull with pollution and stress. It results in the beauty of the skin getting dull and looking dull. This is we all need to pay attention to our skin and take care from time to time. Most often, we failed to follow the skin daycare routine due to many reasons. Moreover, we never follow the basic skin care practices and the reason is we have to face many issues after 30. So, it is recommended to take facials timely to nourish your skin. So, start practicing for the best facial at intervals so that your skin revitalizes.
Facials should not be treated as something only to opt for special occasions, instead, they should be a regular part of your life to regime your skin. Yes, indeed, what you need in all kinds of ages. Whether you are in your twenties or may need in your forties or fifties. It's a basic part to rejuvenate your skin.
Benefits of the best facial for your skin
In today's time, pollution changes our skin tone and steals its charm and beauty. As a result in lackluster skin and dull skin. So, the reason is we have to follow some skincare routine from time to time for growing age. Moreover, after the age of 30 as growing age, it is also necessary to pay attention to your skin and take care of it.
We all have some questions in mind regarding skincare. Even we don't know what have to follow for daily routine. Moreover, sometimes we are also confused about which facial is best for our skin. So, here are some reasons which help to clear your doubts and also describe the need for facial in our daily routine.
Facials should not be treated as something you do once a year or during special occasions. They should be a regular part of your beauty regime and helps you to look younger and more beautiful. A basic facial should consist of the following steps. It includes cleansing, toning, and moisturizing. This is done with cleansers, gels, face masques, and washes. The best salon like Jawed Habib Gomti Nagar helps it to be done according to your skin and age type and finishes off with a clarifying mask. We all know the more we get older the skin tends to look tired and sluggish. Even we often use exfoliators and dermabrasion creams are used. Best salons use The High protein and vitamin emulsifiers used with exfoliates to deep cleanse the skin. They used the best skin tightening masques that help improve elasticity and give the skin a youthful appearance.so, check out these reasons which help you properly understand the need for facials above 30…
1 Moisturization of the skin
A good massage is vitally essential to moisturize the skin. It improves blood circulation too and repairs your skin's dead cells. It needs to nourish the skin and helps in the removal of blackheads and whiteheads. this should be done with grains and scrubs mostly which are suitable to your skin type and done very gently. You should ensure that the professionals through whom you get your facial done use mild techniques and not the harsh ones. When it comes to applying masks firstly the mask should cover wrinkle-prone areas of the skin like the neck, forehead, and the eye area. Even the mask should always be removed in upward strokes after wetting it. If you make it done with the best professional salon-like jawed Habib Lucknow must follow the best techniques for the best facial.
2. Cleanse your skin
When you get a facial done by a professional, he pinpoints your face and entirely cleanses your skin. It is much more effective and convenient to have it done by a professional otherwise You can do a facial at home as well.
A professional will first observe the condition of your skin and recommend you the right facial. The expert will get the best facial done in a step-by-step procedure. The steaming is also done to cleanse your skin thoroughly. Once your skin is clean, your face will start to glow and shine. The cleansing of the skin is necessary which is done by a best facial expert. You will be able to notice the difference once after one session.
3 Skin rejuvenation
The pollutants and the contaminants outside adversely affect your skin. We often face problems like dryness and dullness. The only way is regular facials by which we can easily rejuvenate our skin. Hence, the facials help to rejuvenate your skin and can improve the skin texture as well.
4 Skin detoxification
We all need detoxification for the digestive system. As it is our skin also needs proper rejuvenation. If you cant follow skincare routines you can face dry and flaky skin. Moreover, you can suffer from acne if you fail to detox your skin. The problems which can occur are plenty and facials can provide you with relief from all of these problems and helps in the skin detoxification process.
5 Tighten your skin
We all know after the age of 30 the elasticity of the skin gets reduced and wrinkles start coming.. It gets less because of the reduction in collagen production and the skin needs some moisturization. Medicines and external procedures can stimulate collagen production and can help to stimulate the skin. But there are side effects of these. These days the most effective ways to tighten up your skin are facials with the best techniques. The natural and quality products used in facials help to stimulate the production of collagen under the skin. These facials nourish your skin and skin will become firm. It will help you overcome problems like wrinkles will tighten up the skin. If you are looking best salon near me. We recommend you the top most salon Jawed Habib or Jawed Habib Lucknow. This will helps you to improve your appearance significantly and you look younger also.